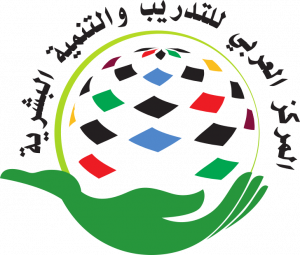 The Arab Center for Training and Human Development is accredited by the Central Organization for Organization and Administration and the Economic Unity Council of the League of Arab States. It provides training services to some governmental institutions and agencies in Egypt and the Arab world, focusing on the establishment of conferences and seminars in the field of human resources.
Vision
The Arab Center for Training and Human Development should be an Egyptian, Arab and international entity that provides the closest training, research and management services with high quality and actively participates in the development of human resources in the Arab society based on the curricula and results of the original science and values.
Mission
To improve the quality of training and develop it by providing distinguished services according to the highest levels of specialized professional based on the results of scientific studies of the training needs of human resources in government and private institutions.
Providing administrative, technical and professional consultations for the governmental and private sector and civil society institutions.
Organizing conferences, seminars and development workshops in all fields of administrative sciences, humanities and information technology.
Contribute to the creation of scientific enlightenment social and cultural movement in the Arab world.
Preparing and qualifying a distinguished elite of trainers capable of bringing about a change in the comprehensive development in the Arab world.