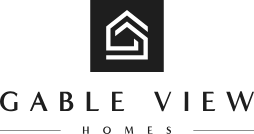 At Gable View Homes, they are inspired to build houses and communities you'll be proud to call home. As a boutique developer with 25 years of experience, their vision remains a home that is inviting, desirable, affordable and thoughtfully integrated into the fabric of the surrounding community.
They've built their reputation on quality so you can trust your home will be thoughtfully designed, impeccably crafted, and appointed with the finest finishes.
They understand you want to make your house a home. That's why they make it easy to customize your home through a choice of floor plans, attractive features, and desirable amenities.
There's no place like home. It means the world to them, and to you. They achieve excellence by working with proven architects, talented designers, and professional amenity operators.