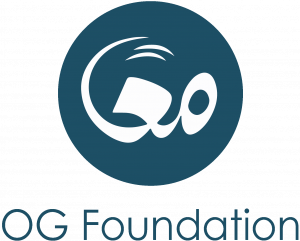 Maaan Organisation is a registered institution in the Ministry of Social Solidarity, Egypt No. 3517 of 2009
It is an initiative of the Egyptian youth to improve and raise the efficiency of students and young graduates to reduce the gap in the labour market and to achieve sustainable development for them and the society by developing their personalities and skills and encouraging them to volunteer and motivating them to learn continuously,
Maaan Organisation is a youth organization that aims to be an influential member of life by solving the problems of students and youth by showing the way for them to be able to build their future and benefit their country and to strive for everything new to get the skills necessary to make their way through life. Serious planning, self-confidence, patience, perseverance, and determination through a series of lectures in:
Writing CV
Personal Interview Skills
How to get a job or train
Different ways of advanced search through the Internet
Qualifications test to get an internship, scholarship or job (IQ-PST-GMAT)
Vision
Creating a generation capable of making Egypt and the Arab world a beacon of science
Message
We create an influential generation capable of making Egypt and the Arab world a beacon of science; through a leadership environment that generates passion for learning, striving and ambition, especially for students and graduates, and linking them to all business sectors
Target
Create a generation of students and graduates who have the knowledge and skills required for the job market.
Connecting students and graduates to business sectors and civil work sectors.
Push different educational sectors to improve the level of educational services provided.
The beginning of Ma'an
The beginning of "Abdel-Moneim El Sawy Culturewheel" was among a group of young people who thought to share their experiences and agreed to establish a partnership between the labor market and the youth through awareness of the labor market requirements, scholarships, skills and experiences that must be met in the youth to get the right job and access.
Preparation of the organisation's first batch began in March 2007 through 11 youth rehabilitation lectures
Basic batches continued together and advanced batches for entrepreneurship began
Numerous different activities and services have been continued so far